This post contains affiliate links. You can read my disclosure policy here.
29Rooms Los Angeles is happening from December 7th through December 10th at 777 Alameda Street. What is 29Rooms? It is art exhibit that celebrates creativity. Each of the 29 rooms will have something different to see. Refinery 29 has hosted 29Rooms in New York for the past three years. This year it is finally making its way to the West Coast.
How Can You Get 29Rooms Tickets?
In order to be able to attend the exhibit in December you will need to get tickets on 9/20. Go to the this website and sign up for their email list. The ticket link will only be sent out to those on the interest list. If this is anything similar to the Museum of Ice Cream the tickets will sell out very quick. Tickets are $19 and they are on sale now. The tickets are timed from 11am-2pm or 3pm-6pm. Three hours should hopefully be enough time to get all the pictures.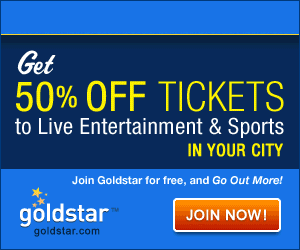 The experience was really fun. There were so many different photo spots to check out though the lines got really long. Be sure to arrive early and wear comfortable shoes.
I am so excited to take my instax mini with me to 29Rooms Los Angeles. While we wait for December there is other fun Instagram locations to check out in LA like Carrera Cafe, the pink wall, angel wings, and the Made in LA wall.