This post contains affiliate links. You can read my disclosure policy here.
The Huntington Library is a popular place to visit in Southern California. What began in 1902 as a private home has turned into It is so much more than a traditional library. Beyond the books and art, you'll also find several different types of gardens. You can easily spend hours walking around the property. If you have a flexible schedule you can skip the $25 ticket fee by going to the Huntington library free day.
How To Get Tickets To The Huntington Library Free Day
Tickets for Huntington library free days are given out on the 1st day of every month at 9am. The tickets are good for a specific day of the next month. For example, on August 1st I got a ticket for the September 7th free day. On October 1st tickets will be available for the November 2nd free day. Starting at 9am you can fill out the ticket request form here. You can only request up to five tickets and every member of your group including babies need a ticket. So if you are planning to go with a larger group you will need to have a second person to help get tickets.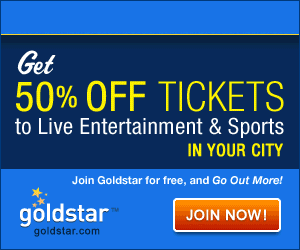 The downside to the free tickets? They sell out incredibly quick. I've checked the website three minutes after the tickets went live and have seen them all gone. People take the free day very seriously! There are two-time slots that you can get tickets for. 10am or 1pm. You will need to print your tickets out before you visit.
What To Know Before You Go To The Huntington Library
♥ Parking is free. With the free tickets and the free parking, the Huntington is a great place to bring a date in Los Angeles.
♥ You cannot bring food or a picnic with you. However, there are food options available if you would like to eat here on your visit. The Tea Room is an excellent option if you are bringing your Mom, Grandmother, or your girlfriends.
♥ I highly recommend going on a free day. Even though it may be more crowded on this day it is the best way to check the place out. While I enjoyed exploring the grounds I was very grateful that I did not pay $25 to get in. For some reason, I didn't quite enjoy this place as much as Descanso Gardens.
♥ Free day hours are from 10am-5pm.
What Movies Or Tv Shows Have Filmed At The Huntington Library?
The Huntington Library has been used as a filming location for several tv shows and movies. The exteriors for the masquerade ball in A Cinderella Story were filmed near the rose garden. Bridesmaids, The Wedding Planner, Monster-In-Law, and The Holiday are just some examples of the movies that have filmed on a property. Notice how many of the movies are romance related? See, I told you it was a great place to bring a date! Tv shows that have filmed here include 90210, The West Wing, The Bachelor, Scandal and The Good Place.
If you have ever thought about visiting or are looking for something new to do I encourage you to check out the Huntington Library free day when you get a chance.