I have visited another pop-up and like always I am going to give you an honest recap of my experience. Yesterday was the press preview for Dumpling & Associates. I wasn't actually invited as press though, I was able to attend through the always amazing Surkus app. So far the app only had availability to check out the experience for free but hopefully, it will have more opportunities soon.
This post contains affiliate links. That means if you click on a link and buy something, I will earn a small commission from the advertiser at no additional cost to you.
You can park at The Row for free for one hour. It is $10 for two hours and continues to increase from there. Please note that the best way to get to the correct location is to exit out of the parking structure and walk straight between two very tall buildings. Don't go off to the left where the shops are. There is no entrance sign so I walked in through the exit on accident. The staff took a long time to help me out and point me in the right direction.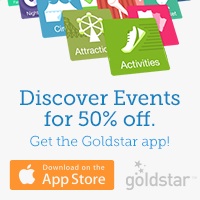 Admission to Dumpling & Associates starts at $32 for general tickets and increases to $58 for VIP. The general tickets have timed entries but VIP can come at any time. VIP also includes a phone case and a designer tote bag. Even with the service fees, you'll save money and if you buy while the specials for cyber Monday are still going on you'll really get a good deal! Children under the age of 10 are free.
Dumpling & Associates is open daily from now through 3/5. However, they are not open on Mondays. The operating hours are from 11 am-7 pm. 
I need to explain that there will be some parts of the pop-up that I am not fully able to report on. That's because the staff was very consumed with filming the high profile guests that came so no one was really making sure that the rest of us understood what all we could do. In the very first room, we had to fill out a card to get our dumpling profile which we were supposed to do stuff with throughout the pop-up. No staff member ever asked for my card.
I was never offered any of the dumpling samples though I later saw some beautiful rainbow ones on their Instagram. I didn't make a fuss since I was in a rush and got in for free. It should get better now that the press day is over. Everything felt very disorganized but since it was day one I have confidence it will improve. And I truly believe that a lot of people will really enjoy the experience.
Like all pop-ups, there are several cute photo ops. And from what I've seen you should get at least one dumpling sample if not more. I would have been more concerned about getting my sample if I had paid to get in. My favorite part was a gigantic bedazzled dumpling that had an infinity mirror on the inside. I wasn't able to get in the dumpling jacuzzi as it was occupied by influencers being filmed. They do have a fake bathroom that you can take photos in and I just completely avoided that one as I found it too gross but I'm sure some people will have a lot of fun with it.

This isn't a bad pop-up, it has a lot of potential but I would only recommend going if you can get in for free or for a discounted price. I truly hope that you enjoy your experience!