There are a lot of choices when it comes to finding something to do in Southern California. Whenever I have someone coming to visit I immediately start thinking of fun things to do with them. My cousin Andrea was just out here to visit and I had the best time showing her around. Since it's almost Christmas I wanted to take to her some of the best places to visit for the holidays in LA.
This post contains affiliate links. That means if you click on a link and buy something, I will earn a small commission from the advertiser at no additional cost to you.
From November to January, CHILL at the Queen Mary is taking place. It is a holiday event that is currently themed after Alice in Winterland. A contest was held on their twitter account. I was so excited when I won two tickets to check out the CHILL in person. This was a great thing that I could do with Andrea while she was in town.
This was not my first visit to the Queen Mary but it was my first time to go during the holidays. We parked in the lot in front of the ship. Parking is $18 so if you can find alternative parking I would suggest that but the route we took to get there took us directly to the parking lot. When I was onboard I noticed a sign saying that they have a *SoCal pass that can be purchased for $25 which includes admission to the ship for a year and free parking for up to 3 hours. If you are a local and will be visiting more than once a year this is a great deal to consider.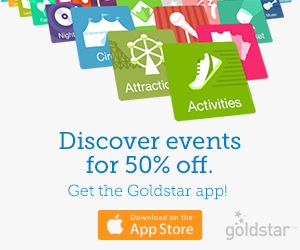 All of the CHILL and Alice in Winterland activities take place in front of the ship. One of my favorite things about this experience is all of the wonderful photo ops. Outside there are a lot of cute decorations. Santa Claus and a gingerbread lady are available to take pictures. If you're hungry there is a food stand set up. There is a big set of swings set up and a few other small things for the children to have fun with. For an extra fee, you can go ice skating if you would like.
Inside the dome-shaped building was the Alice in Winterland section. This was such a fun theme. The decorations and lights were beautiful. Andrea and I had such a great time taking pictures and just having fun. Characters like Alice and the White Queen are there to take pictures with if you'd like. There is a lot to see on the inside which is wonderful.
Next to the Alice in Winterland area is the glacier glide which is ice tubing. I was shocked by how fast the tubes were. It was by far my favorite part of the experience. After we were done inside the dome we headed over to the ship. The CHILL tickets are a great value because they also include access to the ship. You only need to pay extra if you would like a tour.
We started out in the 4-D theatre on board. Inside the theatre, a short film about snowmen was shown before a shortened version of The Polar Express. We ended up leaving before the movie was over because we don't like feeling things in our seats. That's the main difference between 4-D and 3-D. With 3-D it seems like things are popping out at you but with 4-D you can feel certain effects.
After we left the theatre we spent some time exploring the ship. The ship offers gorgeous views of the water and the city of Long Beach. Inside the ship, we wandered around exploring. I didn't know this before but Andrea's Dad, my Uncle, used to work at The Queen Mary. I will share more about the ship itself in an upcoming blog post.
Would I recommend CHILL? Yes, I would. However, I do think that it is better for families. Andrea and I did have a great time but we both agreed that it would be even more fun with little kids. If you are able to bring Grandparents with the little children that are even better. The children will have fun with all of the activities and the Grandparents will really love the history of the ship. This is a holiday experience worth checking out in Southern California.
If you watch The Bachelor then you've seen the Queen Mary be featured on a date with Colton and Hannah. In this post, you can read more about date locations from the Bachelor in La.