This post contains affiliate links. You can read my disclosure policy here.
One of the many things that I love about summer is all of the movie screening series that take place throughout Los Angeles. Ever since the Rooftop Cinema Club made its way to Hollywood I have wanted to watch a movie there. Finally, I am to check it off my summer bucket list. The Rooftop Cinema Los Angeles has become so popular that there are now two locations. The Rooftop Cinema Club Hollywood location is at the Montalban. The second location is at LEVEL in Downtown LA.
I attended the Rooftop Cinema Club Hollywood location. You can park next to the Montalban in a parking garage for $10. My friend and I found free parking about a mile from the venue on Vine which was fantastic!
In order to get up to the rooftop, you do need to be able to climb stairs. On the way to the roof, you'll find a few chances for photo ops with famous Hollywood actors painted on the walls. If you need to use the restroom you will be let inside the Montalban. Bags and ids are checked at the entrance. No outside food or drink is allowed in and no one under the age of 18 will be let in.
Headphones will be given to you when you check in. The headphones make the experience even better. It does tend to get cool at night in Southern California so I recommend asking for a blanket when you get your headphones.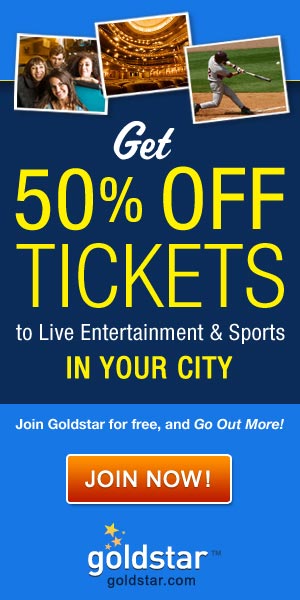 Everyone who buys a ticket will get a seat, but the location of the seats are first to come first serve. If you want to sit in a specific spot, or if you come with a big group and want to make sure you all can sit together plan on arriving early. 30-45 minutes early is perfect. They have a bar and food so if you come early you can hang out while you wait for the movie to start.
It was getting dark by the time the movie started so we had no problem seeing the movie on the screen. Logan was playing the night that I came. This was such a fun venue to see the movie at. Most of the summer movie screenings in LA involve you sitting on the grass or on the beach. The rooftop with seats is a nice change of pace. With the blankets and the chair, I was very comfy.
At $19 for a general ticket, I will not be coming back too often. However, I did feel like it is a great experience to have at least once every summer. Especially, if they are playing one of your favorite movies. If you are going on a date you might want the love seat. Those tickets are $29 and include a drink and unlimited popcorn. As far as I'm concerned the Rooftop Cinema Los Angeles is a must do for movie fans like myself.