So you're looking for the best views of LA? This post will help you discover my favorite locations for views of the city. Because I am constantly exploring and finding new places I will update this as I come across more options.
This post contains affiliate links. You can read my disclosure policy here.
Where to Find the Best Views of LA
Griffith Observatory
Griffith Observatory has amazing views of the city both day and night. Plus, with the telescopes that the observatory has, you can get great views of the sky too. I highly recommend visiting one of the star nights to get access to the most telescopes. This location is always free to visit!
OUE Skyspace is such a fun spot to visit. Not only can you take a ride on a glass slide over the city but you can see views of the area from over 70 stories up in the air. You can find discounted tickets via Goldstar.
Yamashiro
Yamashiro is a fun and delicious restaurant has lovely views of the city. I recommend arriving right when they open so that you can almost guarantee that you'll get a seat by the window.
Vista Hermosa Park
Vista Hermosa Park is a wonderful place to go for a picnic or for a walk. This bench has such a fantastic view of the city!
Secret Swing in Elysian Park
The Secret Swing is a unique place to go for a nice view of the city. It is only a short hike up to the swing though you'll most likely find that other people know the secret too.
Echo Lake Park


Echo Lake Park one of my favorite spots in the entire city. Whether you ride a swan boat or just walk around you'll see that this is a beautiful way to see the view of the city.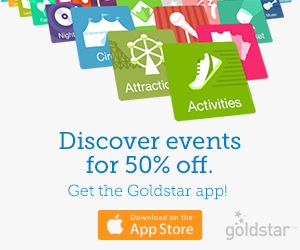 Burbank Peak Trail
Burbank Peak Trail also known as the Wisdom Tree Hike gives you a nice view of DTLA or the Burbank area. You can see Universal Studios from above too!
Top of the Hollywood Sign
Seeing the city from the top of the Hollywood sign is a right of passage in LA.